Education & Training
External
Whenever you purchase an installation, it could be advantageous to let your staff do a training program. This can help to reduce cost and maintenance activities.
It may also be advantageous to refresh your staff's knowledge of hydraulics. This can be about hydraulics in general or specific training focused on your installation.
UniteQ possesses extensive knowledge and expertise in hydraulics and benefits from staff with recognised technical teaching qualifications. We always welcome the opportunity of discussing the possibilities open to you.
Internships and thesis projects
If you are following a technical or business education and you are looking for an internship or thesis project, please feel free to enquire the opportunities available with UniteQ. We can offer you a challenging practical experience. We always look forward to receiving your open application at info@uniteq.nl. Please state your level of education, the length of the internship, a starting date, and a description of the assignment of your internship or thesis proposal.
Please contact us if you would like more information.
Internal
Anyone who joins UniteQ as an employee will be coached by an experienced colleague.
UniteQ offers its entire staff the opportunity for further development within the their field and the field of hydraulics, in the form of development and training programmes.
At the beginning of your career, the training programme will be reasonably standard. It will be focused on general knowledge and the development of a required skill set needed to work at UniteQ. Later the courses and training will be more channelled towards specific development requirements.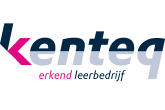 « Back to expertise
Specialist

Cees Gootjes BSc
Head Engineering Department
Ask your question
Read more